It is important that everyone in the workplace knows what to do; how to get out of a hazardous building in the event of an emergency including a fire emergency; which employees or visitors need assistance as well as what kind of assistance; which exits routes should be utilised; the location of all emergency equipment as well as where the assembly points are located for roll calls.
HSE managers are legally advised to appoint emergency team members after training them in different disciplines to take charge in fire drills that must take place at least twice a year. Bi-annual drills assist HSE managers to prepare their employees for a real fire emergency.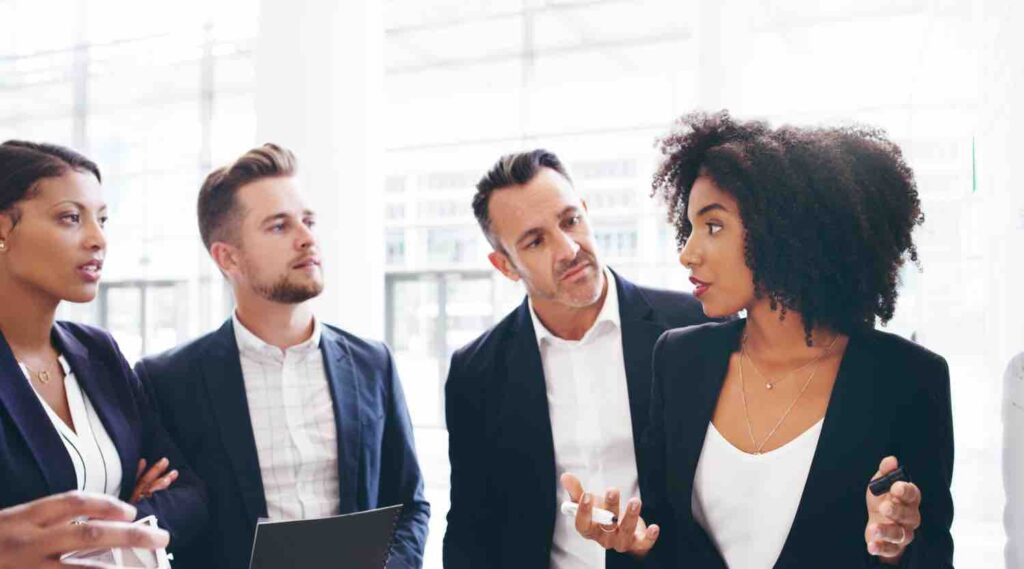 The Most Common Fire Drill Mistakes and How to Overcome Them
Lack of Planning: How to Turn Chaos into Order
Fire drills enable company employees to practice their roles and responsibilities during an emergency. If there is a workplace fire, then everyone is ready to act in a confident and orderly manner.
Every workplace should have an emergency plan that can be put in place at a moment's notice. It can minimize chaos if conducted in an orderly fashion, where the appointed emergency team members taking charge of the situation and direct people to the safe area. With a rehearsed plan, stakeholders will be able to implement improvements as and when the need arises. The plan should outline the steps to be taken in the event of a fire and all employees should be familiar with the fire emergency evacuation plan. The plan should be reviewed when the building plan changes, when the fire chief asks for a review or when legislation is revised.
Involving the employees in the planning process improves teamwork. Therefore, the goal that is needed to be achieved becomes easier since everybody understands the need for participation for their own safety and not just legal requirements.
Failure to Notify Staff: How to Turn Sceptics into Enthusiasts
When there is clear and proper communication it becomes easier for all parties to act together in fire drills so that resumption of their duties is quicker. Employees leave their work area as soon as the fire alarm goes and only return to work when the all-clear is announced. Providing feedback also encourages participation.
In some workplaces like manufacturing there is a lot of noise produced, so the fire alarm might not be loud enough to hear. The use of a red light is therefore encouraged because workers might miss the verbal message to evacuate. Intercoms in the workplace are used to broadcast general messages all the time, so if there is an emergency message, this might be missed. One way to avoid this is to use different tunes or sounds to get the attention of the employees quickly. This can save their lives as well as the lives of those around them at the time of the fire emergency.
When everyone in the workplace clearly understands the purpose of emergency fire drills it becomes easier for them to participate and therefore returning to normal operations is quicker because employees leave their working area as soon as they hear the message to evacuate. This gives the opportunity for the roll call to be conducted promptly since everybody has taken the fire drill seriously.
Ineffective Communication: How to Turn Confusion into Clarity
To prevent panic and confusion the employees must understand the different types of alarms, which one is a fire alarm, what to do and where to go in a fire emergency.
If there is too much noise generated in the factory or if employees wear any form of hearing protection, they might not hear a fire alarm. This is where the use of a red light to warn of an emergency comes into play.
When all employees know what to do it becomes easier for them to leave their work area quickly to go to their designated assembly areas for roll call purposes as well as resumption of their duties.


Inadequate Evaluation: How to Turn Feedback into Action
Fire drills give a clear indication of what is still needed to be done for the safety of all who might find themselves facing a fire emergency whilst at work. It allows employers to provide positive and negative feedback to the employees so that improvements can be made for the future.
Where there is a negative health and safety culture, you might find resistance from the organisation or from management who do not see the need for the fire preparedness plan since they have never encountered a fire emergency before. There may also be management who believe that only employees must comply with HSE laws or there could be management who prioritises production before safety of their employees.
In order for the employer to prevent fatalities and damage to buildings as well as to the environment, they must have a fire drill evacuation plan in place before a fire occurs.
Bi-annual fire drills need to be conducted to prepare the employees should the need arise; the means of communication must be loud enough so that everyone on the premises can hear the message or the employer should take into consideration the noise generated in a noisy factory or environment and add in extra warning mechanisms.
Absolute Health and Services is an accredited service provider that can assist companies with fire risk assessments and advice as well as all your health and safety compliance training including firefighting, first aid and evacuation planning.