If you are a business owner the onus is on you to train your employees as per the Occupational Health and Safety Act. The best method of stopping or preventing a fire is to implement preventative measures.
Our Fire Fighting Training Courses
Fire losses amount to millions of rands per annum in damage to buildings, materials, and assets, as well as the tragic loss of life. Our fire fighting courses are designed to help delegates understand fire safety, fire prevention, good housekeeping, and how to correctly manage a firefighting emergency.
The basic fire fighting course is a short but comprehensive course aimed at up skilling delegates with good basic fire fighting theoretical knowledge content such as fire prevention principles, the different classes of fire, as well as how to practically handle a fire fighting extinguisher. This basic fire training will build confidence in attempting to extinguish a fire in the correct circumstances. Fire wardens form part of the health and safety team and are a valuable asset in times of a fire emergency.
Price:
R750.00 excluding VAT
Duration:
1 Day
Accreditation:
Accredited with the Health and Welfare SETA 
Fire Fighting Equipment Servicing Technician Course – SAQCC 1475
This very popular  South African Fire Equipment Servicing Technician – SAQCC 1475 course is a recognised, accredited, theoretical and practical course that up skills delegates on how to service basic fire fighting equipment such as extinguishers, hose reels, hydrants, and booster connections. After gaining practical exposure, the delegates can then register with the professional body, namely the South African Qualifications Certification Committee.
Price:
R3,950.00 excluding VAT
Duration:
5 Days
Accreditation:
Accredited with the South African Qualifications Certification Committee (SAQCC)
Advanced Fire Fighting Course
This Advanced Fire Fighting course contains firefighting theoretical content, but also includes additional practical fire fighting training and exposure during the second day where the delegates participate in additional practical exercises, demonstrations and build additional advanced firefighting confidence. This course is aimed at and recommended to high-risk environments or organisations that require their fire warden teams to be better prepared for the fire emergency.
Price:
R1,650.00 excluding VAT
Duration:
2 Days
Accreditation:
Accredited with the Health and Welfare SETA
Our Fire Fighting Courses are Accredited
On completion of the fire fighting courses, delegates will have a better understanding of the theoretical aspects and elements of fire, as well as the practical opportunity to use a firefighting extinguisher and extinguish a real fire. 
Having employees in a company that are trained in the skill of fire fighting and understand the different types of fires, is not only a legal requirement but a good management decision that could potentially reduce losses and damages that a fire could cause. Fire damage to premises, materials and disruption at work results in business downtime, loss of revenue earnings, and possible loss of life of employees and visitors, with catastrophic consequences. 
Sending employees to attend a firefighting course will assist with health and safety compliance, as we empower your employees with the confidence and ability to extinguish fires before it rages out of control. The fire fighting training courses are fully accredited by the Health and Safety SETA and Absolute Health Services is an accredited and certified professional training provider. 
Common Causes of Workplaces Fires
Fires in the workplace can start as a result of a number of different causes, so it's important to have a thorough understanding of what the common root causes are and then to ensure that effective preventative measures are put in place and that the workplace staff are then trained in quality fire fighting courses.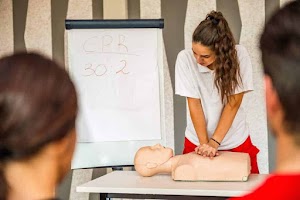 Based on 109 reviews
Lerato Mohata
08:55 24 Nov 23
ThabitsoWent further than the call of duty, excellent communication skills and sound knowledge, encouraged the learning environment.
See All Reviews
While fire and evacuation drills may seem like an inconvenience and a hassle when a fire is not actually present, it is a very important exercise and procedure that needs to be practised and in place, and all employees need to understand and practise this procedure in the event of a real fire and evacuation occurring. All companies must perform two fire and evacuation drills per year and have a record that of these fire drills were performed. It is also important for all employees to realise that in South Africa, firefighting equipment may not be used unnecessarily or tampered with, as these must be in good working order in case a fire starts.
In the Occupational Health and Safety Act 38(1)(n) it states that any person who tampers with or misuses any safety equipment installed or provided to any person by an employer or user will be liable to a fine of up to R50 000.00 or to imprisonment for a period of up to 1 year or both! This includes stealing of basic fire fighting equipment, using the fire hose reels to wash vehicles or floors, or general horseplay in the workplace with fire equipment.