Firefighting: 1 Day – R750.00 ex VAT
Fires cause damage to buildings, materials, and assets worth billions of rands every year and more tragically, hundreds of deaths every year due to fire-related incidents and injuries! The best method of preventing a fire or stopping the fire from occurring is to implement effective fire preventative measures, installing appropriate firefighting equipment such as firefighting extinguishers and hose reels, and training employees and health and safety team members firefighting skills and techniques.
The actions taken by a trained firefighter during the first few crucial minutes of a fire developing and the discovery of the fire will most likely determine whether it will be contained or whether it will spread into a raging catastrophe!
Firefighting Course Content and Modules:
The Fire Tetrahedron and the components required to sustain combustion;
Common causes of fires
Various fire detection and reporting methods
The different types/classes of fires
The different types of fire extinguishers and which fires are extinguished with which fire extinguisher
Methods of extinguishing fires using a fire extinguisher (Practical component)

Evacuation procedures

Roles and responsibilities of a fire warden

Fire Risk assessment

Emergency Patient Carry Methods
Fire investigation and scene preservation
Price:
R750.00 excluding VAT.
Duration of the course:
Firefighting is a 1-day course.
Certification:
The delegates will be issued with a certificate once they have successfully completed the 1-day course and the certificate is valid for a 2-year period.
Venues:
Facilitation of the courses can be conducted on-site at your if you have a minimum of 8 delegates, or at one of our training venues in Johannesburg, Durban, Port Elizabeth or Cape Town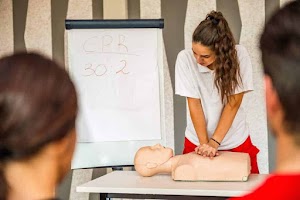 Based on 108 reviews
Lerato Mohata
08:55 24 Nov 23
ThabitsoWent further than the call of duty, excellent communication skills and sound knowledge, encouraged the learning environment.
See All Reviews