CPR for Everyone: 3 Hours – R535.00 ex VAT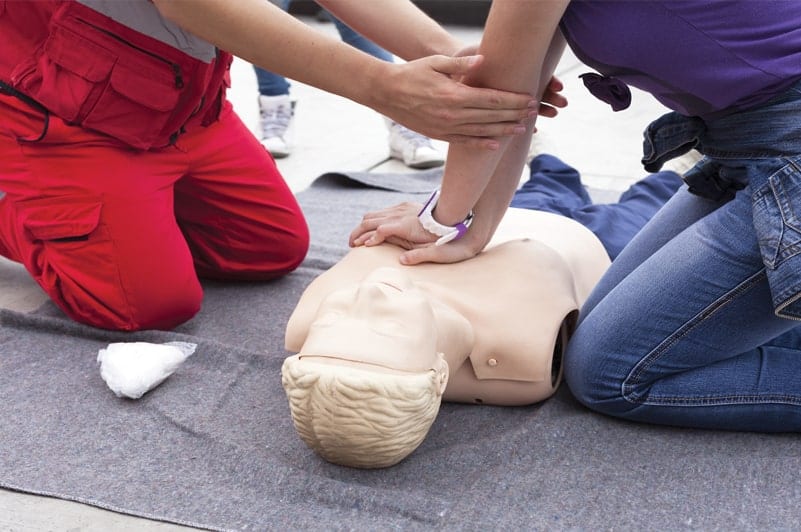 Cardiac arrest, heart attacks, choking, and drownings happen unexpectedly. Cardio Pulmonary Resuscitation (CPR) is a skill that every person should know, as it has been proven that performing CPR assists in keeping a patient's vital organs alive until professional help arrives.
The course includes adult, child, and infant CPR, choking, and AED (automated external defibrillator) training and is accredited through the Resuscitation Council of South Africa.
We encourage everyone (all employers and families) to try and arrange groups of 8 to 10 people together and we will come out to your premises or residence and train everyone on these lifesaving skills. It is a proven fact that performing chest compressions or CPR does buy the patient more time and increases a patient's chances of survival.
Absolute Health Services offers accredited Health and Safety training, ensuring that our clients receive current, professional, and quality training.
CPR for Everyone Course Content and Modules:
Module 1: Course introduction
Module 2: The purpose of CPR
Module 3: CPR for everyone algorithm
Module 4: Chest compressions
Module 5: Ventilation
Module 6: Mouth to mouth ventilation
Module 7: How to use an AED
Module 8: CPR on a child
Module 9: CPR on an infant
Module 10: Chocking on adult
Module 11: Chocking on infant
Module 12: The recovery position
Price:
The cost is R535.00 excluding VAT.
Duration of the course:
CPR for Everyone is a 3-hour workshop.
Certification:
The delegates will be issued with a certificate once they have successfully completed the 3-hour workshop.
Venues:
Facilitation of the courses can be conducted on-site at your if you have a minimum of 8 delegates, or at one of our training venues in Johannesburg, Durban, Port Elizabeth or Cape Town