Advanced Firefighting: 2 Days – R1,650.00 ex VAT
Fire departments and brigades responded to thousands of fires which unfortunately lead to many deaths and amounted to billion worth of damage in South Africa every year. Some organisations and industries are in a higher risk environment and require advanced firefighting for the company's firefighting team and fire wardens. A firefighting extinguisher may not be sufficient and not successfully extinguish the fire, requiring the fire wardens to use more advanced firefighting equipment such as hose reels or fire hoses, branches, and hydrants to tackle the fire. 
The firefighting team must always look after their and the firefighting team's safety, so it is also important for the team to not endanger themselves and withdraw as soon as their safety is jeopardized or questioned in any way. The professional firefighters from the fire departments, brigades, or emergency services, should arrive soon and manage the fire or emergency incident further.
Advanced Firefighting Course Content and Modules:
The Fire Tetrahedron and the components required to sustain combustion
Common causes of fires in the workplace
Identifying different types of fires
Fire Prevention Techniques
Various fire detection and reporting methods
The different classes of fires
The different types of fire equipment including fire extinguishers, Fire Hose Reels, Fire Hydrants and Fire Hoses
Which fires are extinguished with which fire extinguisher
Personal safety requirements and Personal Protective Equipment (PPE)
Methods of extinguishing fires (Practical component)
First Aid techniques for treating burns
Emergency Patient Carry Methods
Fire Risk Assessment and Hazard Controls
Monthly Fire Checklist which the firefighter has to be complete
Fire Investigation and Scene Preservation techniques
The Advanced Fire Fighting course consists of a combination of theoretical and practical components to adequately prepare a fire warden for workplace fires. The practical component also includes:

Fire extinguisher operation and the extinguishment of a fire
The correct use of a hose reel and the extinguishment of a fire
Fire hydrant operations and hand signals
Fire hydrant hose drills and the extinguishment of a fire
Smoke house (site dependent)
Duration of the course:
Advanced firefighting is a full 2-day course.
Price:
The cost is R1,650.00 excluding VAT.
Certification:
The delegates will be issued with a certificate once they have successfully completed the 2-day course and the certificate is valid for a 2-year period. 
Venues:
We have training venues in Johannesburg, Durban, Port Elizabeth and Cape Town, or the training can be conducted on-site at your premises if you have a minimum of 8 delegates to attend the course.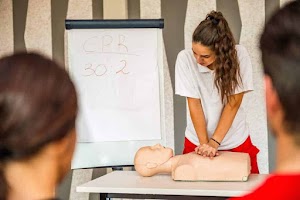 Based on 110 reviews
Nhlanhla Wiseman
11:49 30 Nov 23
Their facilitator was brilliant I will never Forget Tanja, one of the best and most informative facilitators who made you feel comfortable. Would have wished to do a firefighting course in their facility Absolute Health Services.
See All Reviews