Occupational Health and Safety Courses
Absolute Health Services specialises in providing accredited health and safety (H&S) related training to corporate and individual clients, all over South Africa. We have an established training centre infrastructure in Johannesburg North, Durban, Gqeberha (Port Elizabeth) and Cape Town where we run and offer regular H&S public courses for individuals or smaller client groups to attend. Our instructors are available to travel to any location in South or Southern Africa to present a suite of OHS act compliance courses, thereby ensuring that your organisation meets the Department of Employment and Labour's training compliance requirements.
Our training courses are presented by paramedics and/or H&S practitioners who are specialists in their field, ensuring that our clients receive good quality theoretical and practical training. Training courses range from 1 day (firefighting, H&S representative, evacuation planning etc) to 10 days, with first aid being 2 days and our H&S Officer / Specialist being 10 days in duration.
We pride ourselves in and strive to operate a high quality, client focused, professional and cost-effective training service. The tabs below will direct you to our various H&S courses where additional information and details are available, or you can contact one of our consultants who will assist you with your training compliance requirements.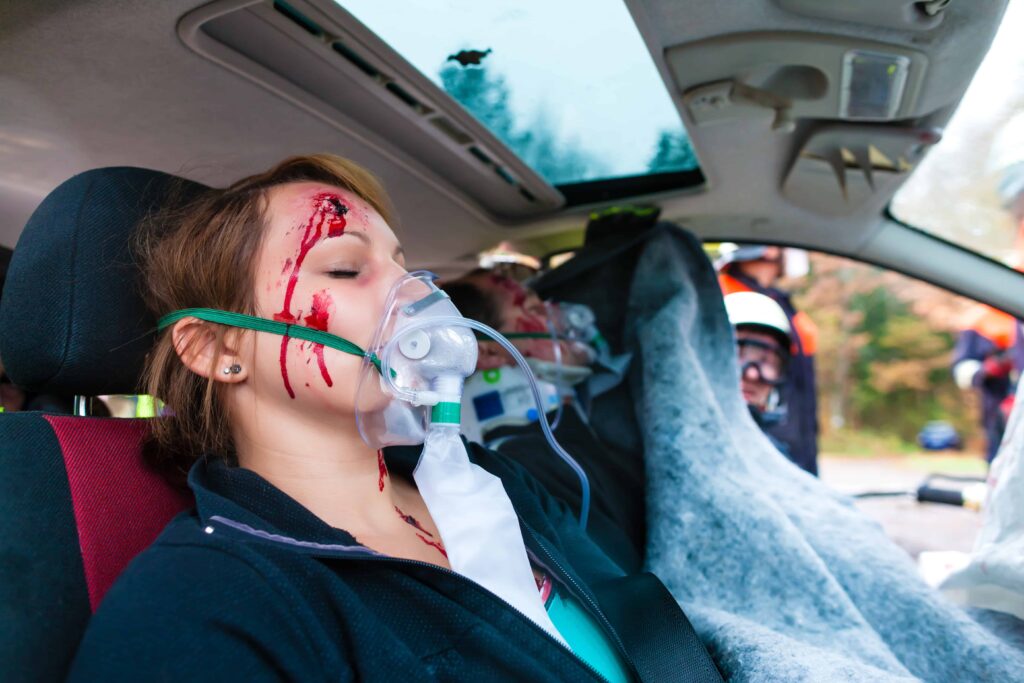 The first aid courses are aimed at upskilling employers, employees, family members, friends and bystanders with the necessary theoretical and practical skills, in order to assist patients who are injured or ill, until the emergency services or paramedics. The first aid course is recognised and fully accredited by the Department of Employment and Labour. 
Our fire fighting courses are designed to help delegates understand fire safety, fire prevention, good housekeeping, and how to correctly manage a firefighting emergency. Sending employees to attend a firefighting course will assist with health and safety compliance and empower your employees with the confidence and ability to try extinguish a fire before it rages out of control.
Absolute Health Services specialises in providing a suite of quality, professional and accredited occupational health and safety training courses. These courses assist employers, their employees, contractors, and the general public in better understanding health and safety and implementing the Occupational Health and Safety (OHS) Act 85 and its compliance requirements.  
Absolute Health Services offers a suite of specialised health and safety courses, specifically developed to assist our clients with their unique health and safety compliance and training requirements. Courses include evacuation planning, stacking and storage, HAZMAT etc   
Cardio Pulmonary Resuscitation (CPR) is a proven life saving skill that everyone should know. In addition we also offer BLS for Healthcare Providers which is accredited through the Resuscitation Council of SA and the American Heart Association.

Health and Safety Courses Certification and Accreditation